CITY OF SODAVILLE ALERT!!!
EFFECTIVE IMMEDIATELY - EMERGENCY WATER RESTRICTIONS!!!

DETERMINATION OF A STATE OF DROUGHT EMERGENCY IN JOSEPHINE, LINN, AND YAMHILL COUNTIES DUE TO LACK OF PRECIPITATION, LOW SNOWPACK, LOW RESERVOIR LEVELS, AND LOW STREAMFLOW. EXECUTIVE ORDER #21-33
Download File
​​​​​​​
Linn County Oregon
Emergency Drought Declaration
Emergency Declaration - A local disaster due to a lack of municipal water is hereby declared within City's incorporated limits. Pursuant to ORS 401.032(2), the Council finds that an appropriate response to the disaster is beyond City's capability. City is declaring a state of emergency for the purpose of assessment, evaluation, and acquiring the ability to provide appropriate available resources. Declared on 08/19/2021
The City of Sodaville Water Utility and the City of Sodaville City Council are placing water restrictions on outside watering. Water Restriction Rates will apply and enforcement will start as of 07/01/2021.
NO OUTSIDE WATER USE INCLUDES:
∙ NO watering of lawns.
∙ NO sprinklers or underground drip systems.
∙ NO filling of swimming pools.
∙ NO washing of cars, decks, buildings, sidewalks etc.
∙ Watering of gardens will

NOT

be restricted.
Due to this year's lack of adequate rainfall and continued hot and dry conditions the City's wells are at extremely low conditions and the rate of customer usage is greater than the City's water production. The City's priority is to supply all of its residents with water for bathing, cooking and drinking during this restriction, and to reduce water usage to winter months' averages until the rainy season begins again and refills the aquifers. All other water conservation will be greatly appreciated.
If you have any water concerns or problems please let us know by calling:
Public Works Director- JD Burns at (503) 269-0330
Sodaville City Hall (541) 258-8882
This is a NO TOLERANCE ORDER.
City Resolution #03-01 in accordance with Ordinance #15-02 allows the City of Sodaville Water Utility to impose a penalty for unauthorized use. This penalty is $500.00 per offence plus water used and will be enforced.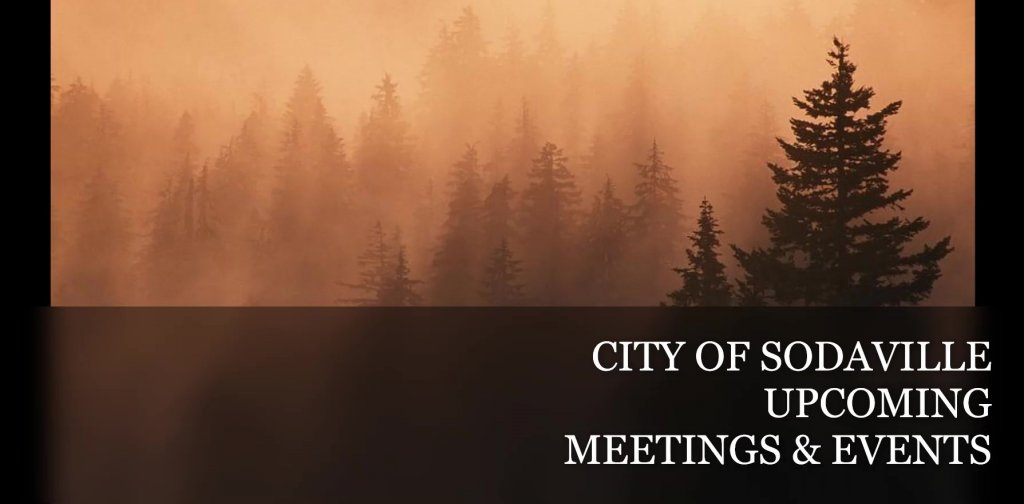 ​​​​​​​
City Council Meeting
​​​​​​​For Water Emergencies call:
Public Works Director:
J D Burns
UTILITY PAYMENTS DURING BUSINESS HOURS:
Sodaville City Hall is currently closed to the public.
UTILITY PAYMENTS:
Please place your CHECK payment in the white payment box in front of the Sodaville City Hall sign or in the white mailbox by the lower park restroom after hours.
Please DO NOT place CASH payments in payment drop boxes. Cash payments placed in payment drop boxes are your responsibility and come at a high risk, furthermore Sodaville City Hall takes no responsibility for any lost cash payments placed in payment drop boxes.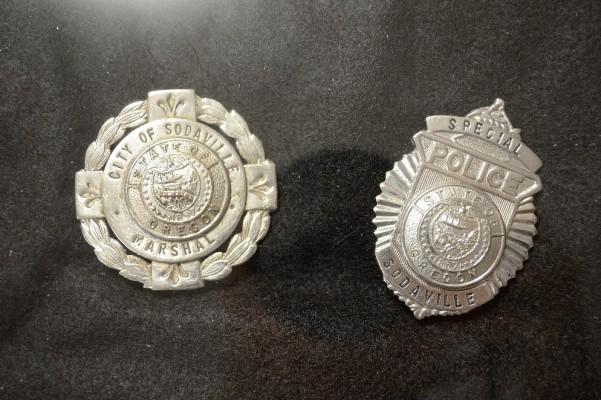 IF YOU RECEIVE A LETTER FROM:
Service Line Warranty Program administered by Utility Service Partners

please be aware that this is

NOT ENDORSED

by the City of Sodaville nor does the city have any plans of working with the company.