City of Sodaville, Oregon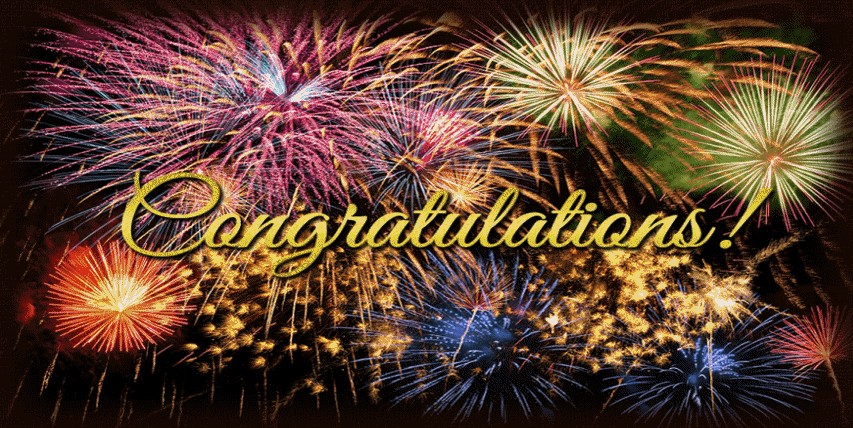 ​​​​​​​​​​​​​​​​​​​​​
Mayor – Lori L. McAllen
​​​​​​​

​​​​​​​

Councilor Jeff Hensley




Councilor Adina Olivares

​​​

​​​​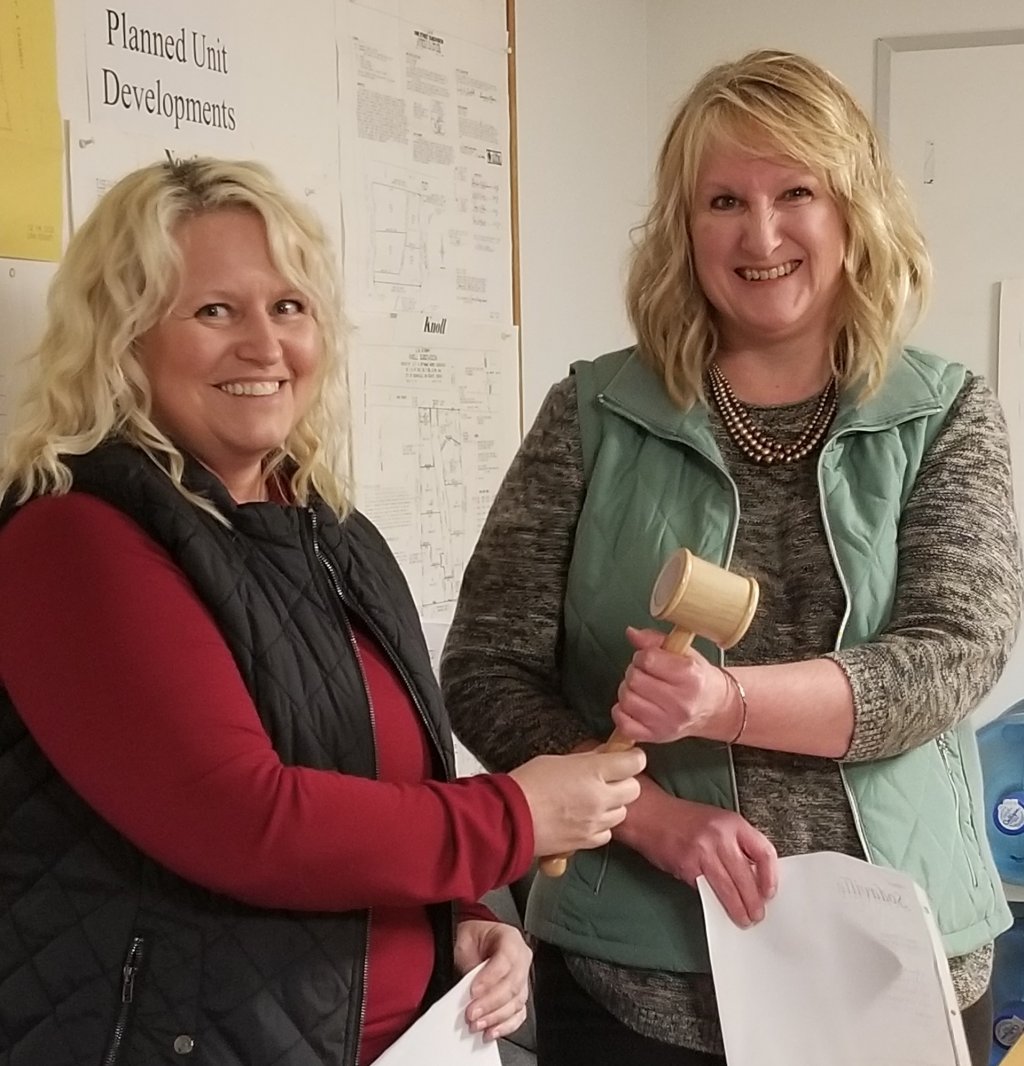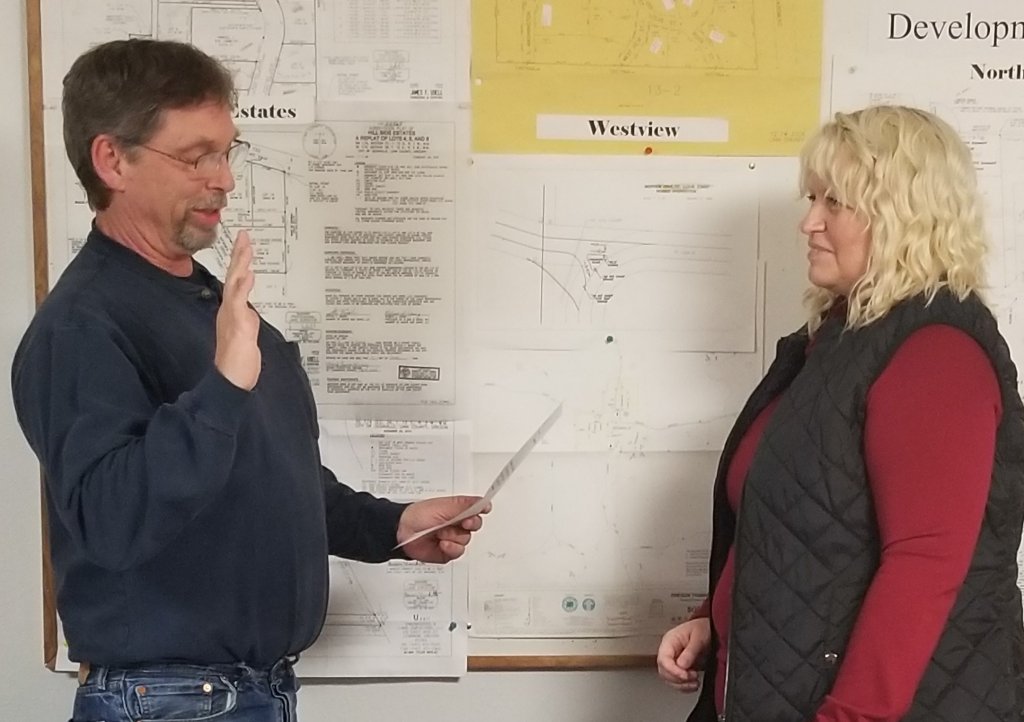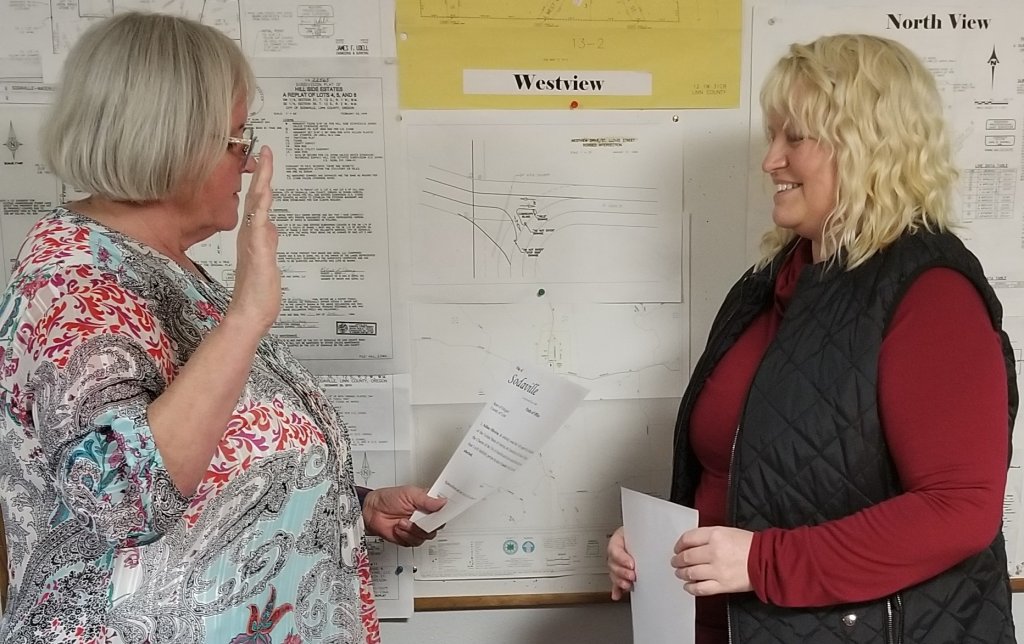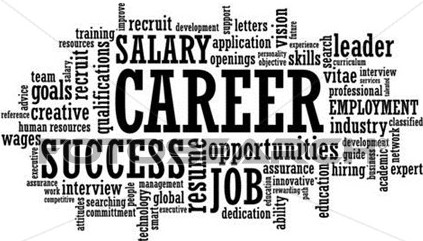 I will be leaving my position as City Administrator for the City of Sodaville in a couple of months. I have been diagnosed with
end stage liver disease (non-alcoholic, I didn't even have fun earning it). The Mayor and the City Council are proceeding with interviews. The posting and application for the City Administrator position can be found on this website on the Job Openings Tab. A strong finance background, and being familiar with Government Accounting and law, is required. I will train someone in all the other aspects of the job.
City Administrator Judy K. Smith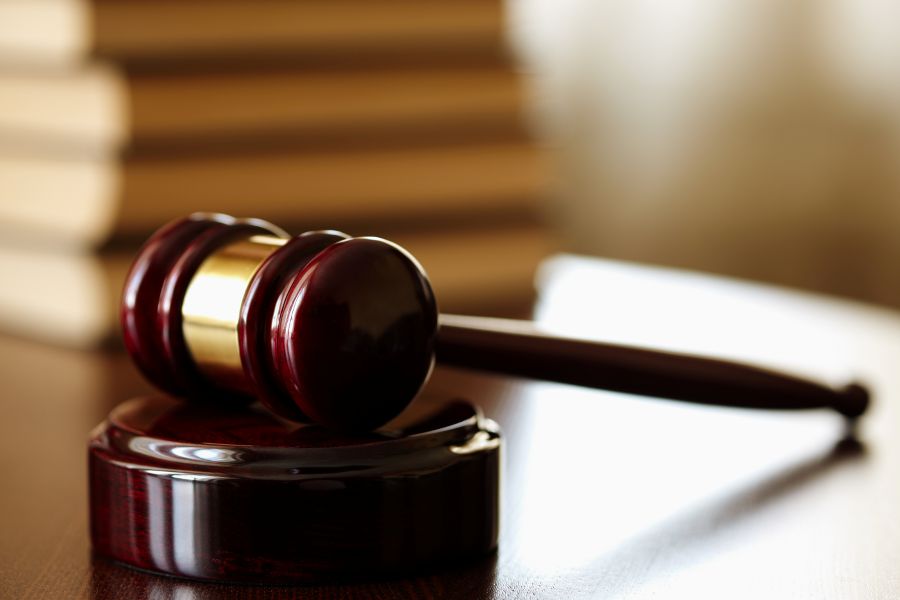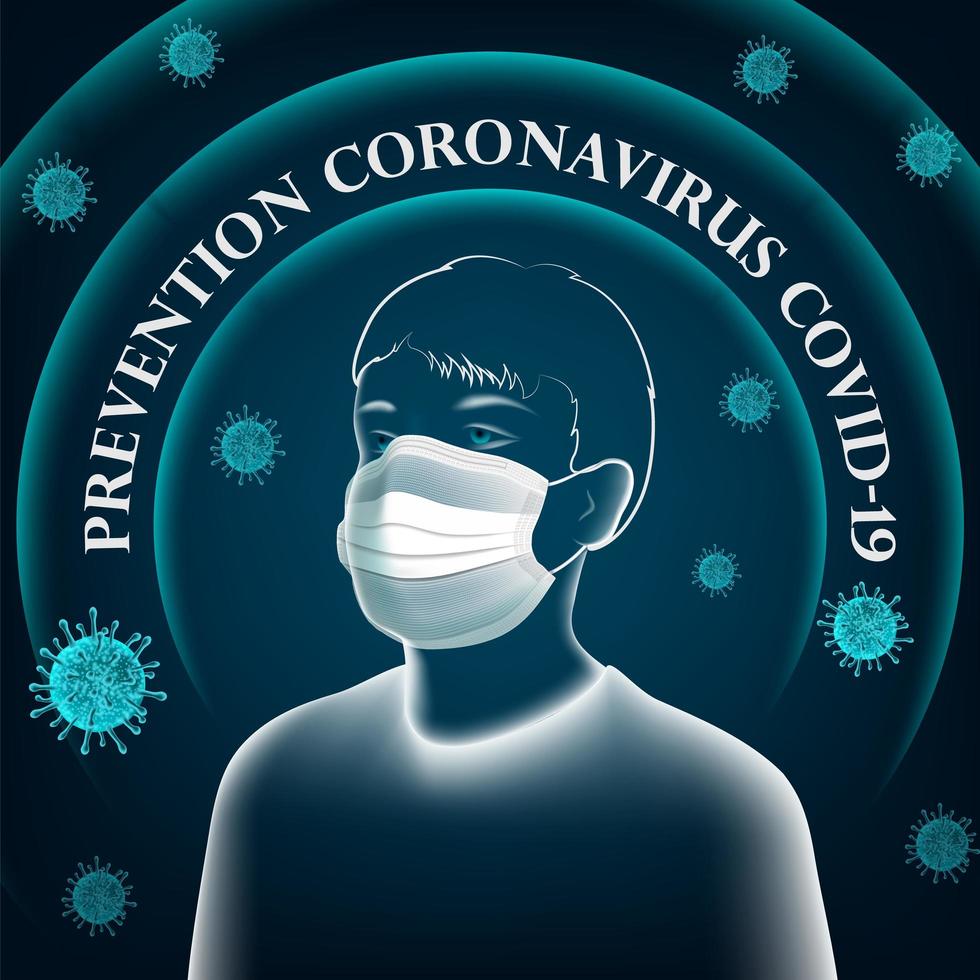 OREGON GOVERNOR KATE BROWN HAS ISSUED THE FOLLOWING:
Governor Brown announces two-week freeze to stop rapid spread of COVID-19. New risk reduction measures limiting gatherings will be in effect Nov. 18 through Dec. 2 statewide. These measures include limiting social gatherings to 6, limiting restaurants to take-out and delivery only, closing gyms and fitness centers, indoor and outdoor recreation facilities, and venues, limiting retail and grocery stores to 75% capacity, and requiring work-from-home to the greatest extent possible. Read more here.
· Oregon, California and Washington issue travel advisories recommending 14-day quarantines for inter-state and international travel. Oregonians are encouraged to stay home or in their region and avoid non-essential travel to other states or countries. Read more here.
· OR-OSHA's temporary COVID rule is in effect Nov. 16, 2020 through May 4, 2021. The rule requires risk assessment and infection control plans for some employers. This OSHA overview table may be helpful for your outreach. OR-OSHA is embarking on permanent rule making relating to infectious diseases. Subscribe for email updates here.
· The legislative Emergency Board met this week and approved more than $128 million to help Oregonians impacted by the ongoing COVID-19 pandemic. The Emergency Board approved funding for childcare providers, Oregonians in need of shelter, small businesses, long-term care providers and victims of domestic and sexual violence, including the following allocations from the state's share of federal Coronavirus Relief Funds:
o $35 million to support the Project Turnkey Statewide Pandemic and Homelessness Response. The Oregon Community Foundation will use funding to support the acquisition, retrofitting and potential operation of hotel and motel properties to be used as emergency shelter.
o $45 million for Childcare Provider Assistance to support the increased operational costs facing childcare providers as a result of the COVID-19 pandemic.
o $20 million to the Oregon Community Foundation for the Oregon Worker Relief Fund, which will make additional payments to workers who are ineligible for wage replacement payments from traditional unemployment insurance programs.
o $20 million to provide additional Emergency Business Assistance to businesses impacted by the COVID-19 pandemic.
· The Built Oregon Marketplace launches as an eCommerce hub designed to celebrate Oregon's entrepreneurs and connect consumers to products from Oregon businesses. Help connect sellers to the Marketplace and promote giving the gift of Oregon this holiday season and beyond. See the social media toolkit and FAQs attached for more information.
Wildfire:
· FEMA Approves Lincoln County for Oregon Direct Temporary Housing Solutions. The FEMA housing mission in Oregon addresses the shortage of available housing in the designated four counties, providing a bridge to eligible applicants as they develop a long-term housing strategy. The approval of Lincoln County comes after a thorough review of need and available date focusing on concentration of damages, lack of affordable housing, lack of available rental resources, and impact to survivors and their communities.
· FEMA Individual Assistance Deadline Extended. The application period will be extended from November 16, 2020, to November 30, 2020. The approval letter has been attached to this email.
· Oregon Community Foundation is pleased to announce that the Project Turnkey Request for Applications for wildfire-affected counties and tribal communities is now open: http://www.oregoncf.org/turnkey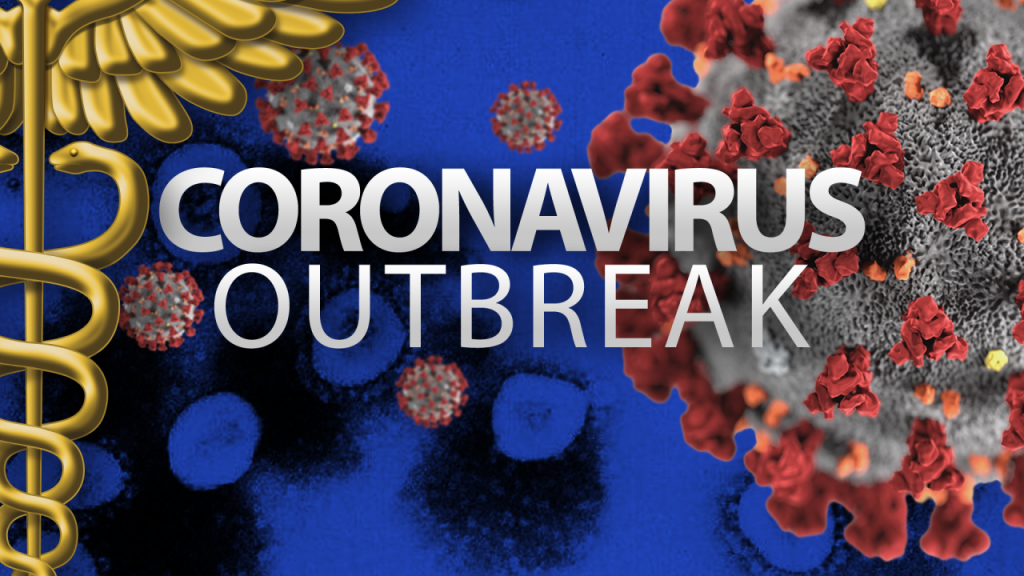 PER MAYOR SUZIE HIBBERT
DUE TO THE CORONAVIRUS CONCERNS
CITY HALL IS NOT ALLOWING
PUBLIC ENTRANCE AT THIS TIME
FOR UTILITY PAYMENTS:
PLEASE PLACE PAYMENT IN EITHER
THE WHITE BOX IN THE PARK
IN FRONT OF THE CITY HALL SIGN
OR
IN THE WHITE MAILBOX BY THE
LOWER PARK BATHROOM
QUESTIONS OR CONCERNS PLEASE CALL
CITY HALL: 541-258-8882
OR
CITY ADMINISTRATOR JUDY SMITH:
541-905-2590
FOR WATER EMERGENCIES CALL
PUBLIC WORKS DIRECTOR STAN SMITH:
541-401-8537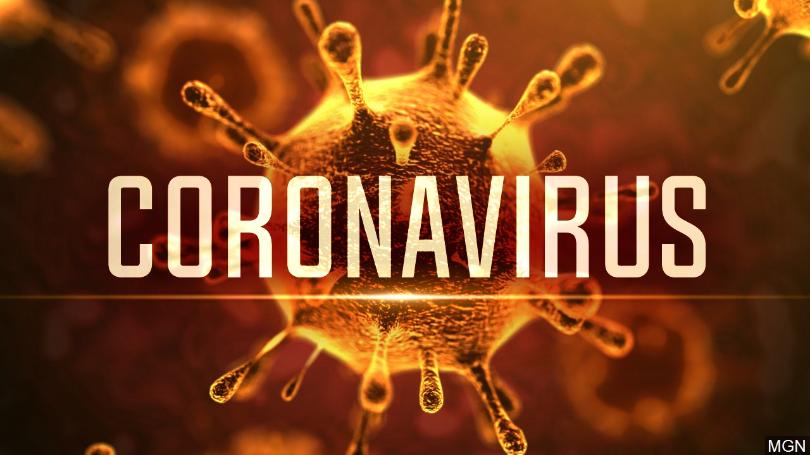 Coronavirus (COVID-19) reports in Oregon. Over the coming weeks, it is likely that there will be more cases identified in and around our community.
During times of uncertainty, our residents will look to us for leadership and guidance. While the City of Sodaville does not provide public health services like Linn County or the State of Oregon, we do provide other critical services that residents rely upon. Here are a few things to remember that will help us fulfill our role as public servants:
Take care of yourselves and your family.

Specifically, wash your hands frequently and try to avoid hand contact with your face and eyes as much as possible. Also, remember to cover your sneezes and coughs.

Use sick leave and other leave when appropriate.

If you become symptomatic, please err on the side of caution and use your provided sick leave or other leave types to stay home. This will not only allow you to stay at home to rest and recover, but is also courteous to other employees and community members.

Help keep our community calm.

In your interactions with community members, please help them maintain calm and refer them to the Oregon Health Authority for updates and guidance. Here is a link to sign up for Coronavirus updates: https://public.govdelivery.com/accounts/ORDHS/subscriber/new?topic_id=ORDHS_816

You can also sign up for text updates.
Just like the influenza (flu) virus we need to use common sense and follow the recommendations from health experts in how we prevent and respond to the Coronavirus.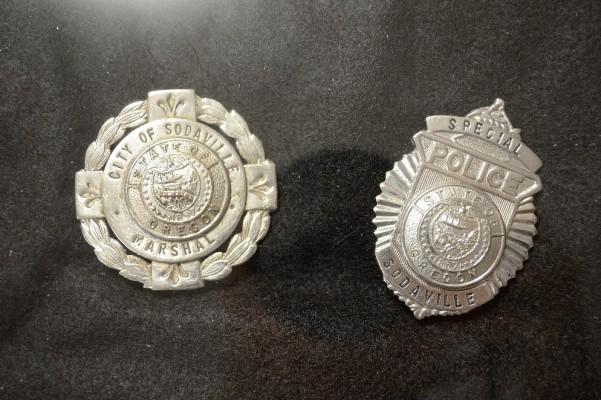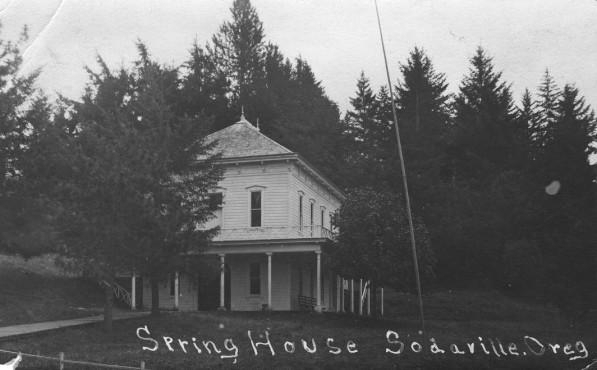 If you receive a letter from

Service Line Warranty Program, administered by Utility Service Partners,



​

please be aware that this



is not endorsed

by the City of Sodaville nor does the City have any future plans of working with the Company.